May 20th was the beginning of a rough time for our little town. A cabin caught fire which sparked a wildfire that consumed 16,420 acres and forced the evacuation of Crown King. The Memorial Day Parade in CK has historically been the favorite of both residents and visitors alike. Due to the evacuation, this year's parade was rescheduled for Sunday July 1st. The 2012 Memorial Day Parade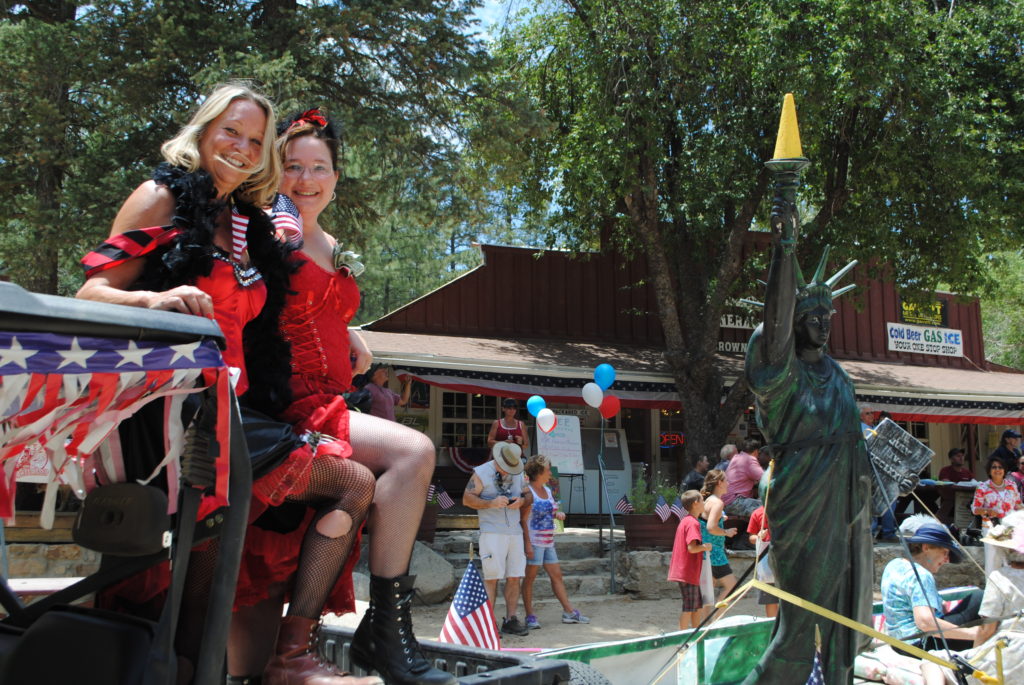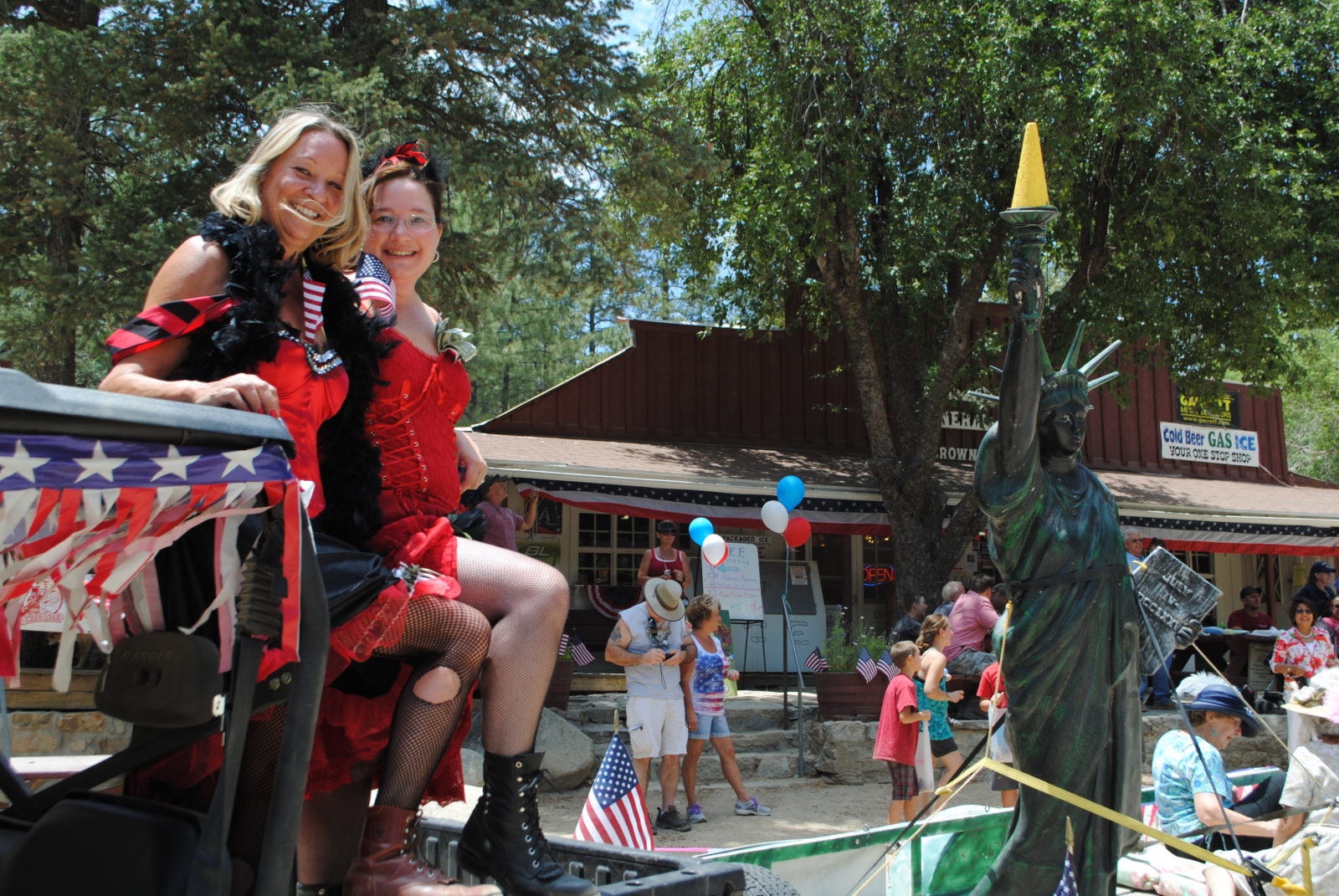 was as great as ever!
World War II Veteran, Ray Singer, was the Grand Marshall of the 2012 Memorial Day Parade. The parade rolled into town led by  Veterans from every branch of the Armed Forces. This was the first year that Crown King's newly established American Legion Post #139 participated in the parade. Of course, there were plenty of other residents & cabin owners who honored the brave men and women who have given so much for our country. Smokey The Bear rode along with the Forest Service crews. The local Crown King Fire Dept joined in the fun as well. Kids of all ages were treated to an old fashioned carnival at the CK Fire Station on Main Street following the parade.   Thanks to all the folks who came out to celebrate our 'belated' Memorial Day in Crown King. Thank you to all our Veterans and their families for their service and sacrifice.