Saturday, December 6th, Santa arrived at the Crown King Saloon! Hitching a ride on the CK Fire Dept Truck, Santa found his way to the Saloon to hear the Christmas wishes of all the boys and girls. A few big kids got in on the act as well. Thanks to all the folks who decorated floats for the Light Parade! They were amazing and helped to ring in the holidays in true Crown King fashion.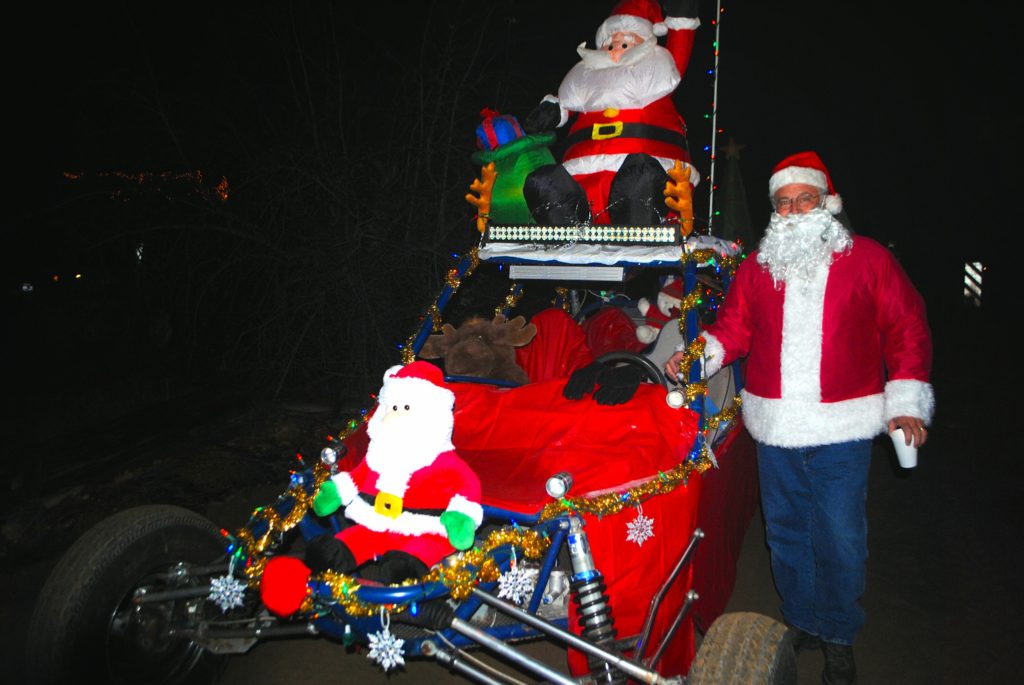 The Crown King Fire Dept hosted their Annual Christmas Soup Kitchen to say "Thank You" to the CK community for supporting them throughout the year. There were over a dozen soups and chilis along with tasty desserts. The guests enjoyed their dinner while visiting with the locals & firefighters. Thanks to everyone who donated homemade food for the Soup Kitchen. It was a great way to warm up for the night ahead.
Santa spent time with every little boy and girl, hearing their wish list and posing for photos. Thanks to Santa for joining us at the parade as we know he is very busy this time of year. Entertainer, Denise Roggio from Yarnell, filled the Saloon with beautiful Holiday music. Thanks to Erica and Doug for hosting the annual Santa time at the Saloon. Santa passed out gifts to all the children before he had to run off to the North Pole.
From all of us in Crown King, Have a Very Merry Christmas!