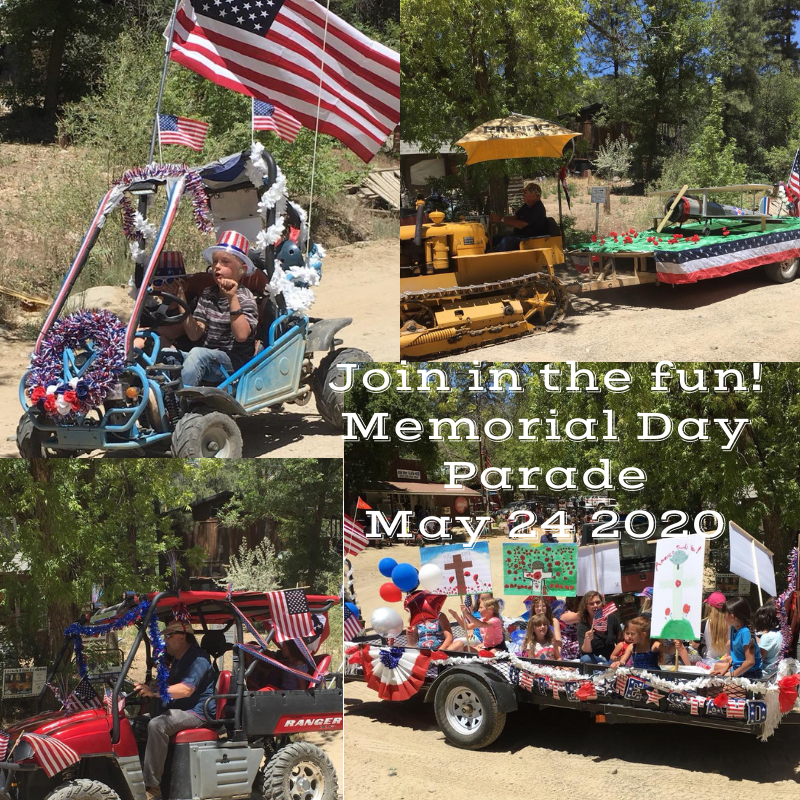 The World's Shortest Memorial Day Parade is Sunday, May 24 at High Noon. You are invited to join CK as they honor our Fallen Heroes and Veterans. There is plenty of space along Main Street to 'social distance' while cheering on this patriotic event. Whatever way you decide to celebrate this Memorial Weekend, please be safe and remember those who sacrificed so much for our great country.
If you'd like to spend the weekend in CK, there are still cabins available for rent. Click the Lodging tab for Crown King lodging options. You can also camp in the forest, but remember, NO FIRES OR SHOOTING!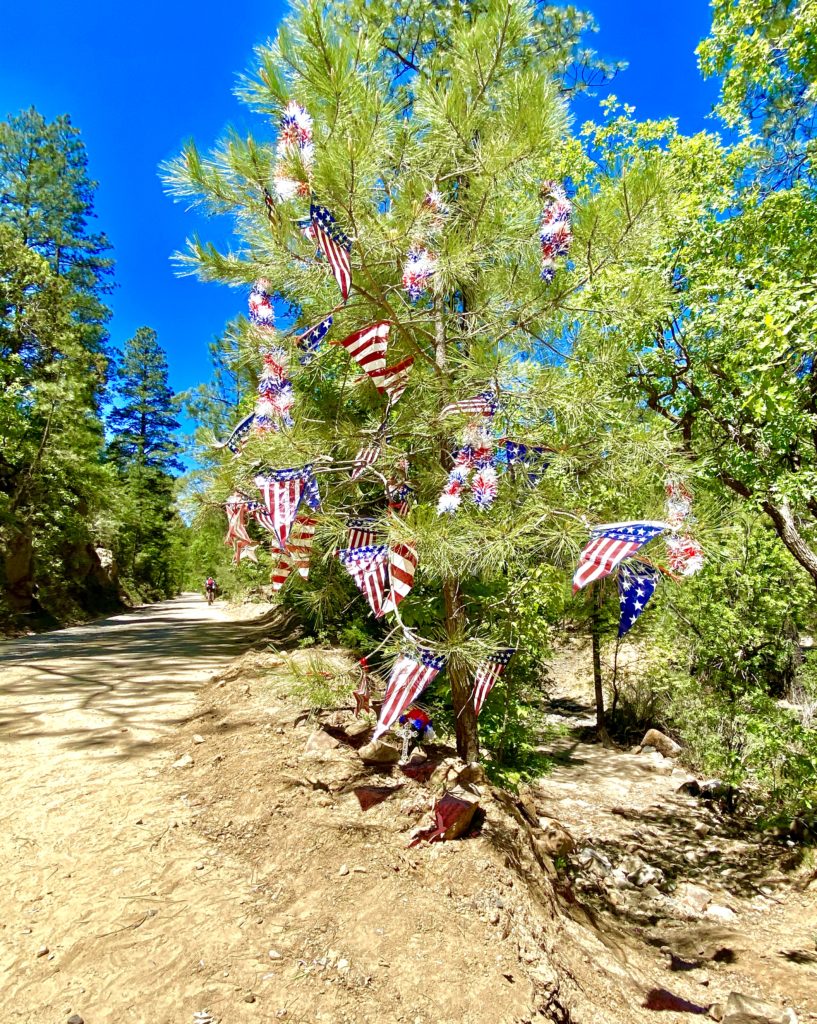 The restaurants are open for dine-in and take out, with the usual Covid regulations. With businesses dealing with limited staff, please bring lots of patience when you come up for a visit. They are all doing the best they can to serve the public and navigate through the regulations imposed by our state.